The new stainless steel which has corrosion resistance and hardness
Strength & Hardness of steel was used to be realized by the feature of "carbon", but "silicon" affects in case of Silicolloy.
For the reason above, silicolloy become dream new materials with multiple features which couldn't bring about from old idea.
Various colors express multiple features.I image that it fuses with your technique and produces new things.
Silicolloy is the high silicon stainless steel and The origin of the name is from silicon alloy.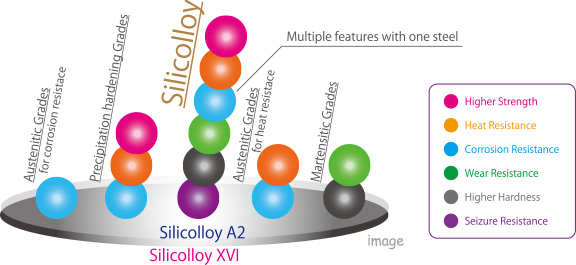 Comparison of foreign standards ‒ Choice reason of Silicolloy
The
brand
name
Japan
Europe
standard
USA
UK
France
Germany
Choice
reason
of Silicolloy
JIS
EN
UNS
AISI
BS
NF
DIN
Austenitic
Grades
SUS304
1.4301
S30400
304
304S31
Z7CN18-09
X5CrNi18-10
SUS316
1.4401
S31600
316
316S31
Z7CND17-12-02
X5CrNiMo17-12-2
SUS316L
1.4404
S31603
316L
316S11
Z3CND17-12-02
X2CrNiMo17-13-2
SUS310S
1.4951
S3100S
310S
310S31
Z8CN25-20
-
Martensitic Grades
SUS420J2
1.4028
S42000
420
420S30
Z33C13
X30Cr13
SUS440C
1.4023
S44004
440C
-
Z100CD17
-
Precipitation hardening
Grades
SUS630
1.4542
S17400
S17400
-
Z6CNU17-04
-
Silicolloy A2
-
-
-
-
-
-
-
Silicolloy XVI
-
-
-
-
-
-
-
Choice reason of Silicolloy and problem of the present materials are the same meanings.
●

Higher Strength

●

Heat Resistance

●

Corrosion Resistance

●

Wear Resistance

●

Higher Hardness

●

Seizure Resistance
The Application of Silicolloy
Following are examples of product which take advantage of Silicolloy's characteristics.
Silicolloy has efficiency for an application which requires a plurality of features.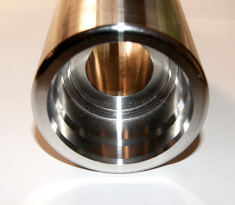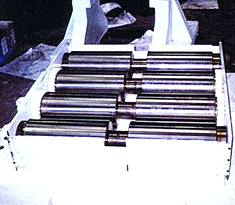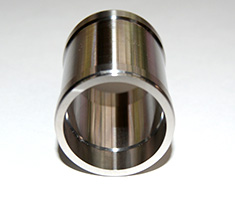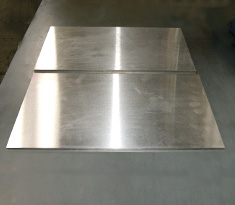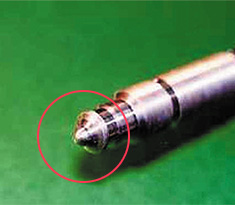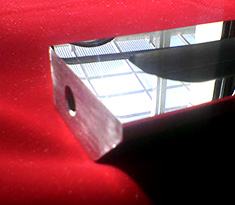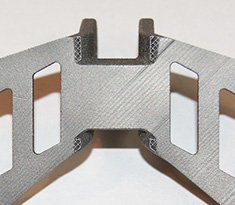 Characteristics
Recently, while the operating circumstances alters and the needs for maintanance increases,
developments of Silicolloy in product development and production equipment is being processed.
Plurality of characteristics just in one material

contributing to cost reduction and maintenance-free by longer product life. Especially, in a hostile eprating environment such as continuous casting roller, silicolloy can be of great benefit.
Well-balanced in hardness and corrosion resistance

Silicolloy can be aplicable to the operating circustances which are not applicable in the past silicolloy overcomes a weakness in any other stainless steels.
Developing high degree of hardness is available with low-temperature heat treatment

Since Silicolloy's plurality in characteristics can solve several quenching problems simultaneously such as distorsion, crack, oxide scale buildup,etc. This will lead to improvement in machining process.
A lot of flexibility of heat treatment

Complex treatment such as hardness regulating, local high hardness by induction heat treatment and low temperature nitridation is available. High added value can be created in combination with hardness regulating according to usage and multiple technologies.
Order Process
Following is a procedure for ordering.
Please feel free to contact us.
Technical
consultation
Request for quote
Order
Processing
Delivery